Bertie Cornman was a suspect in the murder investigation of street swindler Sammy Duncan in Death by Moonshine (Case #9 of Pacific Bay).
Profile
Bertie is a 30-year-old Bayou Bleu local who sports ginger hair extending to his shoulder area and has brown eyes. Bertie wears a red plaid handkerchief on his neck and blue denim overalls with leaves on his front and wearing an orange-colored star pin on his right suspender strip. He also sustains a skin rash on his right shoulder. It is known that Bertie uses eggs and plays dominoes.
| | |
| --- | --- |
| Height | 6'2" |
| Age | 30 |
| Weight | 175 lbs |
| Eyes | brown |
| Blood | B+ |
Bertie is a Bayou Bleu local.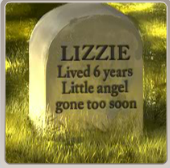 Bertie found himself on the red for the first time when Frank and the player found a porcelain doll (pieced back together) and collecting DNA samples to identify Bertie as the doll owner. Bertie claimed that the porcelain dolls would end Sammy's life even going far by stating that dolls could be mean to the aggressor if disturbed, as if the dolls were the bodyguards of his late sister, Lizzie Cornman, who drowned to death many years before the events of this case. Frank was curious whether or not the dolls killed Sammy but Bertie said that he would not kill anyone in spite of the dolls.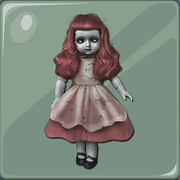 Bertie was once again interrogated in the forest after the team found Sammy's bike with doll hairs (per Yann's analysis) on it, causing Frank to assume Bertie wanted the bike destroyed. He wrecked the bike just to protect his dolls and to persuade Sammy to stay away, but Bertie also dropped a bomb as to why Sammy wanted to destroy those dolls--Sammy wanted to build a moonshine distillery and Bertie did not want that to happen. Bertie stole a couple of eggs from Betty-Lou Logan's bar (The Mad Cow of Bayou Bleu) and threw them at Sammy albeit the victim laughed at Bertie, causing Bertie to wreck Sammy's bike in retaliation.
Bertie was found innocent at the close of the case in spite of his hostility towards Sammy Duncan.
Case appearances
Gallery