Celine Dernier was one of the suspects during the murder investigation of Captain Harry Hugo in The Hunger Planes (Case #28 of Pacific Bay).
Profile
Celine is an 81-year-old faded movie star of Ivywood Hills. Celine has gray hair and green eyes. She is seen wearing a brown fur coat, a ring on her right ring finger, brown-rimmed glasses, and two golden earrings. It is known that Celine uses herbal toothpaste, can sew and takes travel sickness pills.
| | |
| --- | --- |
| Height | 5'1" |
| Age | 81 |
| Weight | 120 lbs |
| Eyes | green |
| Blood | O+ |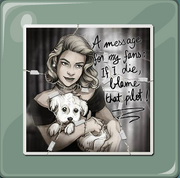 Celine was brought into questioning after Amy and the player found a photograph discovered to be herself when she was young during the team's first trip to an old observatory. All Amy knew was that Celine disliked Captain Hugo. During the moment of her interrogation, Celine admitted that she was a star in her prime although she was in the conference room to discuss about Captain Hugo's murder. The conversation suggested Celine had strong feelings of discontent against Captain Hugo since his failure to handle a plane infuriated her.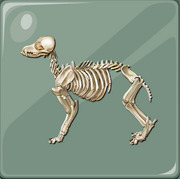 The second conversation was about Celine's dog Hitchcock, in which she told Amy and the player not to talk about her late dog since Captain Hugo ate Hitchcock in an act of survival. All survivors, including Celine, had no food after the plane crash and Hitchcock was the only friend Celine had, to whom she lost due to Captain Hugo's cannibalism.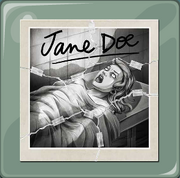 Celine was found innocent after the case's shocking revelation was unearthed, but Frank had to extract her out of the old observatory with a sketching of herself and her late twin sister, Stella, under orders by Chief Marquez. Moreso, Celine had to cooperate with Russell during the authorities' probe of the Night Walker—a "masked creature" that supposedly kidnaps people in the forest and kills them—in which she had to confirm the dead woman in the "Jane Doe" picture as being Stella, who had died of a sudden heart attack from seeing the Night Walker, which was confirmed as a cold case from the late 40's.
Trivia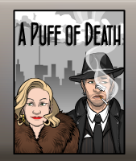 Celine is known to have co-starred with Dick Shakespeare in A Puff of Death, a motion picture which works as a plot device in Dead Carpet.
Case appearances
Gallery