Coleen Truman was the victim in Easy Prey (Case #7 of Pacific Bay).
Profile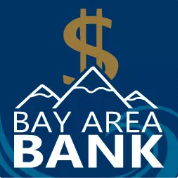 Coleen was an Ocean Shore banker who represented the Bay Area Bank and sported reading glasses, a standard businesswoman suit with a slightly unbuttoned dress shirt, and had a Bay Area Bank name tag affixed to her business coat. Coleen also sported short blonde hair and green eyes and wore earrings on her ears.
Murder details
Roxie made one simple message at the start of her autopsy result: Coleen's insides were torn apart by a hunting rifle's bullet. Since hunting rifles used large caliber, armor-piercing bullets, any human who were shot even from a distance had no chance of survival, although an alligator would withstand such punishment. Since Coleen was shot from a distance with a hunting rifle at her liver, Roxie made it clear that the killer was an accomplished hunting rifle expert.
Mid-way through the investigation, when Amy launched a second investigation in an abandoned cabin, the team realized that a rifle was positioned in the bedroom, and given that the hunting rifle was capable of firing high-caliber, armor-piercing shots with precision even from long range, the team was able to find the murder weapon without the need for analysis.
Killer and motives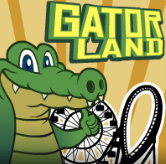 The killer turned out to be construction worker Steve Bundy.
According to Steve, Coleen was a greedy banker, so it did not surprise Bayou Bleu that Coleen offered to buy Alec Howard's Gator Land for $1.00 to demolish it and build a shopping mall. When Steve tried to convince Coleen to retain Gator Land's glory, Coleen zapped him with her stun gun to inform the Bayou that no one could stand in her way, as she wanted to build Kauf Mart in Gator Land, in which Steve claimed Bayou Bleu did not care about shopping at all. Since Coleen did not listen to his plea, Steve took his hunting rifle and offed Coleen immediately after he recovered from the stun gun hit.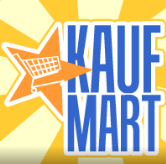 The Honorable Dante recognized Steve taking Gator Land seriously albeit Steve claimed with Coleen dead, Bayou Bleu would be free from a shopping mall for the meantime, but the Honorable Dante was not up to Steve's games as speaking for the Bayou as a murderer just to save Gator Land did not warrant a kill, but Steve countered that if banks (Bay Area Bank, for example) had their way, the Bayou would lose the freedom to live, and wondered if the Honorable Dante would approve of Coleen's greed. The Honorable Dante said that the law is the law and does not care about greed or pride, making his message simple: life in jail for Coleen's death.
In the aftermath of the trial, Amy informed the player the Bay Area Bank would proceed to purchase Gator Land from Alec Howard in spite of Coleen's death.
Case appearances
Gallery