Constance Tan was the victim in A Stab in the Dark (Case #32 of World Edition).
Profile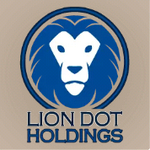 Constance was the CEO of a finance company. She had short black hair parted to the left, brown eyes, and at the time of her death was wearing a white dress underneath a midnight blue jacket with a name tag. She also wore pearl jewelry and lipstick.
Murder details
Constance was found on the observation deck with a stab wound in her stomach. According to Angela, the victim suffered a stab wound to the abdomen. It hit the aorta, and Constance bled out in minutes. She managed to find traces of durian on the victim's clothes, but there was no trace in her stomach. This meant the killer ate durian.
After examining the bay gardens, Carmen and the player managed to find a parang. It was sent off to Jonah and he confirmed it was the murder weapon. He pointed out that the parang is typically used in a martial art known as silat. If the killer had that parang, that meant the killer practiced silat.
Killer and motives
The killer turned out to be Constance's boyfriend named Anbu Devanesan.
After Anbu denied involvement, Elliot came in with the finally-decrypted device proving that Anbu was laundering SOMBRA's money in Singapore. Anbu revealed afterward that he stabbed Constance with a parang because she discovered his job in SOMBRA. Anbu then abducted Elliot and escaped.
Jack said he had tailed Anbu and Elliot to the bay gardens before the former shot him in the arm. Investigating there, Carmen and the player found Anbu's bloody tie, with Lars saying that the tie was used to gag Elliot. The two asked Jonah for help, who then advised them to return to the gardens. There, the two found Elliot's broken phone with an unsent message directing them to the docks.
Jonah, Carmen, and the player rushed to the docks before Anbu could escape by ship. They found Anbu, who threatened to kill Elliot. Jonah acted quickly by shooting Anbu in the hand, saving Elliot. Judge Adaku sentenced Anbu to life in jail for the murder of Constance Tan, money laundering for SOMBRA, the abduction of a police officer, and failure to cooperate with the authorities.
Case appearances
Gallery