Welcome to Criminal Case Wiki,
the wiki dedicated to Pretty Simple's detective-themed hidden object game, Criminal Case.

894 articles combined by 185,117 edits and 14,107 images since creation on the 30th of March 2013.
This wiki contains spoilers, strong language and graphic images or contents.


About Recent Activity Categories Forum Fanon Wiki Policy Administration
About Criminal Case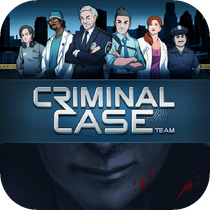 Criminal Case (commonly abbreviated as "CC") is a detective-themed hidden object game released on November 15, 2012 for Facebook. An iOS version was released worldwide on August 28, 2014, followed by an Android version on April 15, 2015. Developed and published by French indie studio Pretty Simple, Criminal Case has over ten million average monthly users. On December 9, 2013, Criminal Case was crowned the Facebook Game of the Year 2013.
In Criminal Case, the player acts as a detective to solve murders, locating relevant clues at crime scenes by clicking items in the scene. Rapid clue location is rewarded with greater scores; the player earns stars that can later be used as a type of currency for performing necessary tasks such as examining evidence and interrogating suspects. At the conclusion of each case, the player is presented with the suspects and must arrest the one who fulfills all the criteria gained throughout the investigation. If the decision is correct, the case is solved. To unlock the next case afterwards, the player is required to complete the solved case's post-indictment chapter first – though this process does not apply to the very first case in the game. There are also puzzle elements and various bonus features integrated into the game.
Featured Article
Elite Mode is a gameplay feature released on December 18, 2014.
In Elite Mode players are able to replay cases and earn Bronze, Silver and Gold Rings – a set of collectibles based on Medals – as rewards. The difficulty, however, is more challenging in this mode; for example, the crime scenes and mini-games are tougher – allowing players to put their "expert detective skills to the test". In turn, players are also enabled to earn even higher scores and show off their Elite Mode status as a type of achievement.
Featured Videos
Help
Not sure where to start?
Feel free to ask any administrator about any issue or question you might have.
If you are new to wikis, checking out this tutorial will help.
Check out the latest news to stay up to date with what's happening on the wiki.
Adding content…
Before contributing to this wiki, we recommend you to read our official policies to ensure that you understand what we allow and disallow here.
Be sure to read the wiki's editing guideline.
Talk and more…
To learn most of the basics when interacting with the community, see the community portal.
If you are a fan-fiction enthusiast, check out our sister wiki, the Criminal Case Fan-Fiction Wiki, where you can put your creativity to the test.
Quote of the Moment
"

Hannah Choi: Ooooh, I love that meme! I've even ordered a T-shirt of it!
Frank Knight: What the heck is a meme, Hannah?
Hannah Choi: Funny, I thought all the dinosaurs were extinct centuries ago... Seriously, you belong in a museum, Frank.

"

―Hannah Choi and Frank Knight[src]
Poll
On a scale of 1 to 5, how would you rate "I Spy a Mummy"?
Affiliates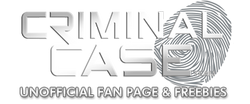 News
Create blog post
Blogs
Due to me being in North Carolina from now until next Wednesday, a case article on The Seeds of Death is likely going to be delayed until Wednesday Night for the earliest, hopefully I'll have everything complied by Thursday sometime. I can give you teasers, though, and we …

Read more >

OK, so we have an archaeologist murdered in the Aztec of Pacific Bay. Amy Young steps in to help you out. Frank Knight is kind of stubborn when it comes to investigating with you, but alas, Amy is willing to help you out and is more calm than Frank. Despite the events fr…

Read more >

A troubled teen is stabbed to death by a cactus, but it could be more than meets the eye. The killer is on the loose, but why would they want to kill that troubled teen? Catch the killer, and if so, ask for the reason why the troubled teen deserved to die.

Road to Nowhere,…

Read more >
See more >