Welcome to Criminal Case Wiki
…a collaborative Criminal Case encyclopedia that anyone can edit.

1,503 articles combined by 273,618 edits and 21,192 images since creation on the 30th of March 2013.
This wiki contains unmarked spoilers for the game. Browse at your own risk.
The Criminal Case Wiki is also available in:
About Activities Categories Forum Fanon Wiki Regulations Administration
ABOUT CRIMINAL CASE
Criminal Case (frequently abbreviated to "CC") is a detective-themed hidden object game released on November 15, 2012 for Facebook. An iOS version was released worldwide on August 28, 2014, followed by an Android version on April 15, 2015. Developed and published by French indie studio Pretty Simple, Criminal Case has over ten million average monthly users. On December 9, 2013, Criminal Case was crowned the Facebook Game of the Year 2013.
In Criminal Case, the player acts as a detective to solve murders, locating relevant clues at crime scenes by clicking items in the scene. Rapid clue location is rewarded with greater scores; the player earns stars that can later be used as a type of currency for performing necessary tasks such as examining evidence and interrogating suspects. At the conclusion of each case, the player is presented with all the suspects and must arrest the one who fulfills each of the criteria gained throughout the investigation. If the decision is correct, the case is solved. To unlock the next case, the player is required to complete the solved case's post-indictment chapter—though this procedure does not have to be undertaken in any of the tutorial cases. There are also puzzle elements and various progression and bonus features integrated into the game.
FEATURED ARTICLE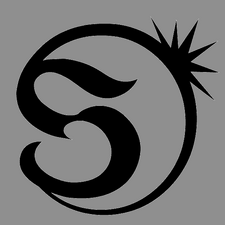 | | | |
| --- | --- | --- |
| " | The smart rule, the strong command, the fast work, the weak die. | " |
SOMBRA is an underground international criminal organization appearing in the World Edition. It consists of networks spanning all continents in the world.
SOMBRA started off as an ideological club in the town of Campanilla in Colombia, with their primary belief being that the weak died and the strong survived. Gradually, under the leadership of Arsenio Castillo, SOMBRA became more active in their actions, arranging expeditions and governmental coups. Later, SOMBRA struck a deal with the Central Intelligence Agency and was able to receive funding. However, the CIA tried to wipe out SOMBRA, forcing them to go into hiding.
With the received funds, the organization became stronger underground, with their most ambitious project being "The Next Level" program, which generated genetically enhanced assassins. Leadership was eventually transferred and SOMBRA started to slowly resurface.
During an investigation in Libya, the Bureau find out about the existence of SOMBRA and one case later, they find out about the nature of the organization. From then on, SOMBRA is featured in-game as the main enemy of the Bureau, who vow to stop SOMBRA's nefarious plans worldwide. (See full article…)
HELP
Not sure where to start?
Feel free to ask any administrator about any issue or question you might have.
If you are new to wikis, this tutorial might help you get started.
Take a look at the wiki's activity feed and see what people are up to.
Adding content…
Before contributing to this wiki, we recommend you to read our rules and regulations to ensure that you have a wonderful editing experience here.
Be sure to familiarize yourself with the wiki's editing style.
Talk and more…


POLL
On a scale of 1 to 5, how would you rate "Sweet Revenge"?
STATISTICS
Since our creation on March 30, 2013…
…140,756 pages have been created.
…1,503 articles have been added.
…273,618 edits have been made.
…21,192 files have been uploaded.
…146 users are currently active.
AFFILIATES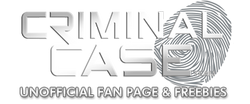 Ad blocker interference detected!
Wikia is a free-to-use site that makes money from advertising. We have a modified experience for viewers using ad blockers

Wikia is not accessible if you've made further modifications. Remove the custom ad blocker rule(s) and the page will load as expected.