Daniel Taylor (1988-2013) was the victim in The Final Journey (Case #23 of Grimsborough).
Profile
Daniel was a 25-year-old man with brown hair and eyes. At the time of his death, he wore a plaid marble gray jacket with a kangaroo sign badge over a blue t-shirt with the picture of a beach imprinted on it.
Murder details
Daniel was found lying dead in his attic with his eyes open. After the victim's body was autopsied, Nathan Pandit said that he found no visible wounds on the body and that he had no idea about how Daniel died. He said that the victim dropped dead and it was not a natural death since Daniel was in perfect health.
Later, David Jones and the player found a flower in the greenhouse and gave it to Nathan for analysis. After analyzing it, Nathan told the team that he was impressed by them since this was the same flower that was used to poison Daniel. Therefore, this flower was the murder weapon used by the killer to kill the victim. Nathan also said that this was a beautiful, but deadly flower called "Ultimum Viaticum", or "Last Journey", and that it was most commonly found in South America. He said that if this flower was ingested, the toxins in its pollen would provoke headaches, blurred speech, etc, and if the victim could not seek help in time, they would die by asphyxiation since it constricted the lungs. 
Killer and motives
The killer turned out to be the victim's girlfriend, Lily Robinson.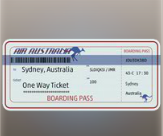 Daniel wanted to leave Grimsborough and go to Australia with or without Lily, but she did not want to leave the city since it was her home and she belonged there. Even her grandmother, Molly Robinson felt discarded when Daniel warned that he was leaving anyway. According to Lily, she and Daniel were soulmates and she could not let her love go away from her. So without any other choice, Lily poisoned Daniel with a deadly flower called Ultimum Viaticum (or "Last Journey").
Case appearances
Gallery