Edward Ramis was a suspect in the murder investigation of teenager Freddy Stewart in In the Dead of Night (Case #18 of Grimsborough).
Profile
Edward is a 42-year-old man with short brown hair combed to one side and wide green eyes. He wears a white shirt with the top button undone. It is known that Edward is a smoker and wears Eau Delà.
| | |
| --- | --- |
| Height | 5'11" |
| Age | 42 |
| Weight | 155 lbs |
| Eyes | green |
| Blood | A+ |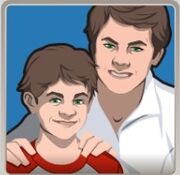 Edward was called in to see if he knew the victim, Freddy Stewart. When Jones and the player met him, Edward said that he was grateful for the way the team had handled his son. He also said that his son, Julian Ramis, had been shaken up by the death of his friend, Freddy Stewart. He told the team to refrain from interrogating his son any further for the time being, since he was just a child and needed rest. Edward then told the team that he would be smoking outside if they need him. Later, at the end of Chapter 2, Edward tried to protect Julian from going to jail by making up a story that he had killed Freddy with a crossbow, but the team did not believe him and kept on investigating this case. Towards the end of the case, all the proofs were against Julian, who was arrested and sentenced to one year in a Juvenile Detention Center.
Later, it was discovered that Edward owned an MWB X1. He was seen by the team roaming around 1640, Riverside Drive. When asked what he was doing there, Edward said that he was very upset and was drunk, and as a result, he lost his MWB X1's key and asked the team to find it for him. After sending Edward over to the station for some coffee to clear his head, the team then searched the place and gave him his car key, which they found in a wheelbarrow. By this time, Edward had a much clearer mind, and decided to return home and collect some of Julian's belongings for his son during his time at the Detention Centre.
Trivia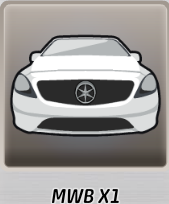 The name of Edward's car, MWB X1, may be a reference to the name of a real-life car named BMW X1. However, Edward's car strongly resembles Mercedes-Benz B-class (W246), and not BMW X1.
During the Additional Investigation of this case, when the team goes to Edward to give him back his lost car key, Jones calls him "Mr Stewart" instead of "Mr Ramis". This was probably a mistake made by the developers.
Case appearances
Gallery
Ad blocker interference detected!
Wikia is a free-to-use site that makes money from advertising. We have a modified experience for viewers using ad blockers

Wikia is not accessible if you've made further modifications. Remove the custom ad blocker rule(s) and the page will load as expected.