Jamie Buxton was a suspect in the murder investigation of her step-grandmother, former model Kerry Ann Buxton in A Shot of Beauty (Case #45 of Grimsborough).
Profile
Jamie is a 31-year-old woman who sports blue eyes, a pink blouse with a polka dot bow stabilized with a buttoned pin. She wears pear earrings and has black hair. She also sports red lipstick. It is known that Jamie wears PLIGMA sneakers, is on antidepressants and had plastic surgery.
| | |
| --- | --- |
| Height | 5'8" |
| Age | 31 |
| Weight | 115 lbs |
| Eyes | blue |
| Blood | A+ |
Jamie was from the Buxton fortune.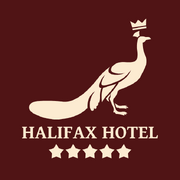 Jamie was called into the investigation during the events of
A Shot of Beauty
 when a faded file containing a lawsuit against the victim,
Kerry Ann Buxton
 was discovered by
Jones
and the player. Jamie stated that the complaint was none of the team's business but she hired the most expensive lawyers money could buy so that she could file a motion against Kerry Ann's alleged gold-digging agenda, which was intended to steal
Hank Buxton
's fortune to nothing. After chatting with Jamie, Jones felt that she filed the lawsuit to restore Hank's fortune.
The team then investigated the Halifax Hotel's Peacock Suite and found an answering machine containing a message for Jamie. In the answering machine's message, the lawyer told Jamie that her case against Kerry Ann was a lost cause as Hank clearly stated that at his death his fortune would be bestowed unto Kerry Ann, and only Kerry Ann, which prompted the team to talk to Jamie again. Jamie was infuriated when the team talked to her a second time regarding such fruitless lawsuit and knew that Hank was very serious in his relationship with Kerry Ann, which she claimed was the darkest moment in her family. The team felt that Jamie needed to be eyeballed in the event she was found guilty of slaying Kerry Ann, but Jamie opted to cooperate by handing all documents against Kerry Ann she thought the team would find useful.
Jamie's cooperation after her apparent stupor helped prove her innocence as Tom Norris was found to be the suspect liable for Kerry Ann's death.
Case appearances
Gallery