Mary Lou Hong
Biographical information
Full name

Mary Lou Hong

Gender
Female
Status
Incarcerated
Birth
1991
Nationality
Chinese-American
Residence
Grimsborough, U.S.
Profession(s)
Music student
Affiliation(s)
Grimsborough University
Game information
Appears in
Criminal Case
First appeared
Case #33: Killing Me Softly (s1)
Mary Lou Hóng (Chn: 洪玛丽卢) was the killer of the Lone Roses' lead singer, Olly Oliver, in Killing Me Softly (Case #33 of Grimsborough).
Profile
Mary Lou is a 22-year-old girl with short black hair and brown eyes concealed behind rectangular-shaped red glasses. On top of her head, she wears black bow tie with a paisley motif. She is seen wearing a black long-sleeves t-shirt which has a pink rose drawn in the middle. It is known that Mary Lou has access to rat poison, is a musician and eats roasted peanuts.
| | |
| --- | --- |
| Height | 4'9" |
| Age | 22 |
| Weight | 120 lbs |
| Eyes | brown |
| Blood | A+ |
Mary Lou was a groupie of a band named Lone Roses in which the victim, Olly Oliver was the lead singer. According to her, she was a big fan of Olly and he was her idol.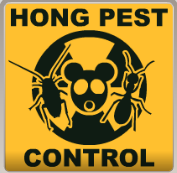 Before the police shockingly revealed that Mary Lou killed Olly, it was discovered that Mary Lou was a music major at the Grimsborough University. She often had to study inside the Diner because her father's pest control business suffered tremendously and her father had to use the house's garage to store all pesticides, causing discomfort in the house. Her father apparently did business with the Diner Irma Anderson was working for, but at the expense of poor customer service.
Olly had promised Mary Lou, who kept herself as his secret admirer, that he would leave the Lone Roses and that they would form a musical band as a duo. Mary Lou had also written a few songs for the duo, but then one day, when she revealed herself as Olly's secret admirer, the victim rejected and mocked her. Olly then stole her song and performed it on stage with the Lone Roses. Mary Lou could not bear it and poisoned her former idol with strychnine and stuffed him inside the band's drum after the concert ended. After killing Olly, Mary Lou photographed the victim's dead body and kept the photo with herself so that she could always remember what she did.
The sentence for Olly's death was 35 years in jail without parole.
Trivia
Mary is the shortest killer in Grimsborough, standing at 4'9" tall.

She is also the shortest killer in the game.
Case appearances
Gallery