Olly Oliver was the victim in Killing Me Softly (Case #33 of Grimsborough).
Profile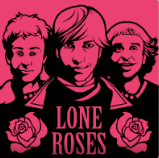 Olly was a popular musician and the lead singer of a band named Lone Roses, which included three members: Olly, the singer; Riley Davies, the drummer; and Bart Williams, a secret police informant.
Olly had neck length blond hair and blue eyes, and often wore a black scarf along with a red tartan flannel shirt with a white jacket.
During the time of his death, Olly wore the same shirt but had a green scarf and did not wear his jacket.
Murder details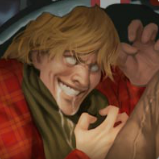 One night, Jones and the player went to watch Jones' favorite band, Lone Roses, sing on stage in the Grimsborough Concert Hall. Later in the hall, after the performance ended, the team was interrupted by Ramirez, who informed them that there was something wrong with the drum kit. The team quickly went back to the concert hall and found Olly's body in the drum kit with a sardonic grin on his face. Nathan revealed in his autopsy report that Olly had been poisoned with rat poison, specifically a poison known as strychnine, which makes the upper body muscles contract violently, twisting the victim's mouth into a ghoulish grin. The autopsy also revealed that Olly had died within five minutes of respiratory failure and that his killer definitely had access to rat poison since the strychnine in the victim's blood matched the type used in pest control products.
Killer and motives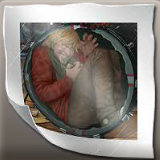 The killer turned out to be Lone Roses groupie Mary Lou Hong.
Olly once promised Mary Lou, who kept herself as his secret admirer, that he would leave the Lone Roses and that they would form a musical band as a duo. Excited, Mary Lou wrote a few songs for the duo, but then one day when she revealed herself as Olly's secret admirer, the victim rejected and mocked her. Olly then stole her song and performed it on stage with the Lone Roses. Mary Lou could not bear his betrayal, and poisoned her former idol with strychnine before stuffing him inside the band's drum after the concert ended. After killing Olly, Mary Lou photographed the victim's dead body and kept the photo with herself so that she could always remember what she did.
Trivia
In the mobile version of the game, Olly replaces his white jacket with a black leather one.
Case appearances
Gallery