Piotr Golovanov (Rus: Пё́тр Голованов) was one of the suspects during the murder investigation of his wife, Chinese immigrant Ling Zhang, in Heartless (Case #11 of Pacific Bay).
Profile
Piotr is a 25-year-old bartender who works for the Moloko Bar in Pacific Bay's Inner City. Piotr has blond hair, wears a blue tie, a gray vest with the Moloko Bar logo on it, and a white shirt. It is known that Piotr is a gambler, drinks vodka and practices acupuncture.
| | |
| --- | --- |
| Height | 5'9" |
| Age | 25 |
| Weight | 150 lbs |
| Eyes | blue |
| Blood | A+ |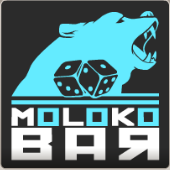 Piotr is Ivana Golovanov's younger brother and a bartender of the Moloko Bar.
Piotr was brought into interrogation (inside Moloko) the moment Yuan Wong outed a moment Ling gave Yuan's herbs to cure Piotr's hepatitis. Piotr confirmed the information to be true when Amy asked him that question as Russian treatments for hepatitis had no effect, which moved Piotr to rely on Chinese herbs for such. The moment Piotr met Ling in Yuan's Garden, he committed his life to learn Chinese culture, such as Chinese-style cooking, acupuncture, calligraphy just to name a few in spite of Ivana's opposition to Piotr's Chinese appreciation agenda.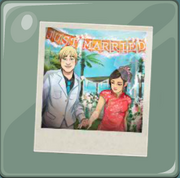 Piotr found himself in the red for a second time after Amy and the player found a picture of Piotr and Ling through a pile of Aicha's documents. Piotr apologized for lying to the team during the first discussion due to fears of retaliation from Ivana if she found out. Piotr had to take the wedding to Ocean Shore since Piotr considered the district as being neutral in his point of view--this gave Ling time to teach Piotr acupuncture whilst Piotr taught Ling how to gamble although the odds were against him per Amy.
Although Piotr was found innocent when his sister was found guilty of grand homicide, Amy felt Piotr's love for Ling met and/or exceeded the melting pot premise expectations.
Case appearances
Gallery