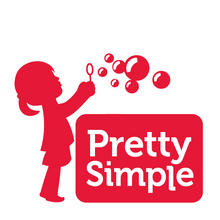 Pretty Simple is a French independent video game developer based in Paris.
Co-founded in 2010 by Bastien Cazenave and Corentin Raux, Pretty Simple has published three games so far (Criminal Case, My Shops, and Magical Ride), played by over 35 million monthly active users.[1] The company's latest game is the hit game of investigation Criminal Case, which was crowned the Facebook Game of the Year 2013 on December 9, 2013.[2]
Pretty Simple develops and self-publishes free-to-play and casual games for social and mobile platforms.
See also
References
External links
Ad blocker interference detected!
Wikia is a free-to-use site that makes money from advertising. We have a modified experience for viewers using ad blockers

Wikia is not accessible if you've made further modifications. Remove the custom ad blocker rule(s) and the page will load as expected.