Thomas Benson was a suspect in the murder investigation of stall owner Mary Gray in The Lake's Bride (Case #27 of Grimsborough).
Profile
Thomas is a 43-year-old man with crew-cut graying black hair and scratch marks on his left temple. He wears a mocha turtleneck underneath a mud-stained beige jacket and carries his white and brown Beagle. It is known that Thomas collects stamps and has a dog.
| | |
| --- | --- |
| Height | 6'2" |
| Age | 43 |
| Weight | 171 lbs |
| Eyes | brown |
| Blood | A- |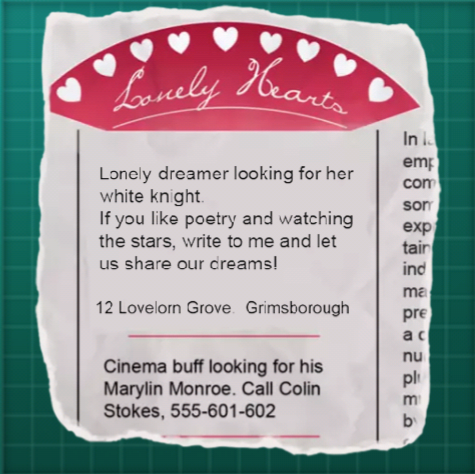 Thomas was a friend of the victim, Mary Gray. While searching for clues in Mary's stall, Jones and the player had found a torn newspaper. After piecing it back together, they learned that it was a classified ad written by the victim. It read, "Lonely Dreamer looking for her white knight. If you like poetry and watching the stars, write to me and let us share our dreams!"
As the team were reading it, Thomas appeared and got interrogated. When asked about his friend, Thomas cried and replied that Mary and him were friends since they were teenagers and that she was the nicest woman he had ever known. After Jones asked him if he knew anything about the ad which Mary placed in the Lonely Hearts column in the newspaper, Thomas said that he did know about it, and that he had told Mary that this was a bad idea, but the victim said that her soulmate was somewhere and that this ad would help her find her white knight. Thomas then told the team that a man had replied to Mary's ad and that he had come to see her at the victim's stall the previous day. When asked if he could describe the mysterious man, Thomas said that the man looked like he had come out of a romance novel, and that he had long brown hair, blue eyes, and a rather feminine mouth.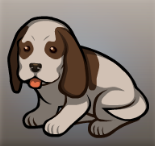 The team had to visit Thomas once again after Alexander Vladinsky told them that Thomas had been stalking Mary. After telling him about it, Thomas angrily denied, and said that he respected his deceased friend. When asked why he did not tell them that he loved Mary, Thomas replied that he thought it did not matter since Mary did not return his feelings. He also told the team that he would have offered Mary the world if only she would have let him, but she never gave him a chance. Thomas then concluded that he would have never hurt the victim and that he had even named his puppy after Mary.
Case appearances
Gallery